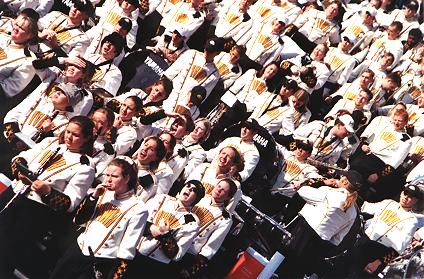 The Hawkeye Marching Band being sucked into a black hole.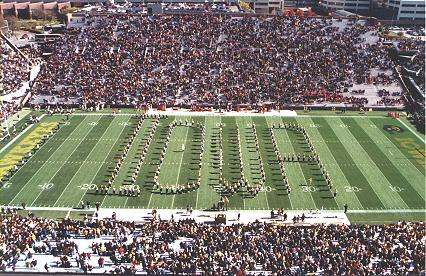 Soylent IOWA is made out of people! PEOPLE!!!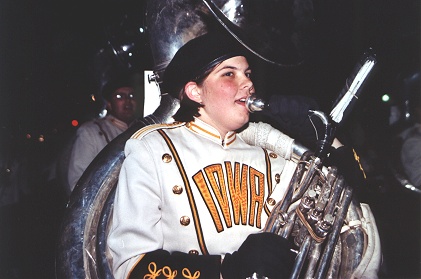 Jennee AKA Kittie. The only female sousaphone player and cambus driver extraordinaire. She is like a super hero.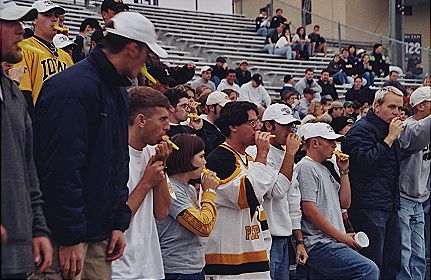 Kazoosaphones! the band plays at Northwestern. First and ten Northwestern!!! Grrrrowl.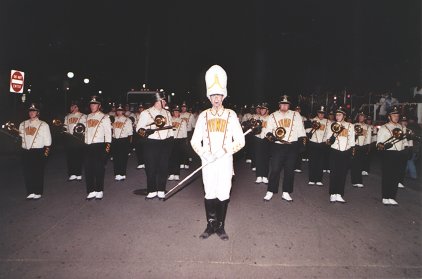 The best instruments in the band get to lead the parade. No, not the clarinets. They are at the back.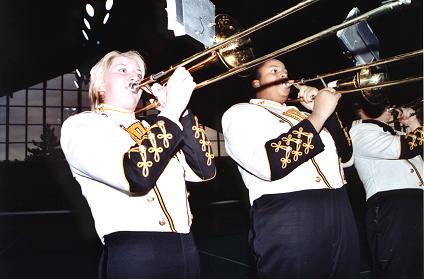 Bone Bitches rule!!! the official title of the female members of the band. We even have official Bone Bitch Bandanas. Jenny and Niki Rock!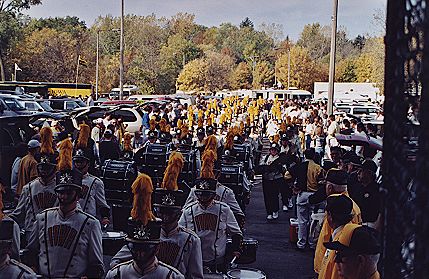 Band inivades Kinnick Stadium! Run for your lives!!!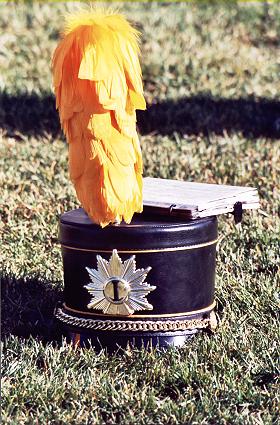 1999 Pulitzer Prize